CONTEXT
The Commune of Ghassate is part of the Province of Ouarzazate. It extends over 80,000 ha but the useful agricultural area is limited to 1,800 ha.
Agriculture is family-run and most farms are very small: 98% have less than 2 ha and 50% have less than 0.5 ha. The plots are sometimes very fragmented. Polyculture systems (arboriculture, market gardening, fodder cultivation, etc.) - associated with livestock - are implemented. Families have very little mastery of the techniques to deal with the difficult production context: limited productive resources (water and soil in particular), strong health pressure (especially in arboriculture) and marked climatic hazards. Access to quality inputs remains insufficient. Economically, most families do not control the economic management of their activities and are disconnected from markets. At the socio-cultural level, illiteracy (nearly 72% in the Commune) and the lack of vocational training are particularly marked, especially among women.
It is in this context that Agrisud and its partners have been working since 2013. After initial work focused on upgrading farms to secure the supply of quality products, the project now focuses on the creation of economic activities downstream of production
OBJECTIVES
Improve the living conditions of populations, in particular their food security, and fight against poverty by promoting the development of economic activities.
Ensure the agro-ecological transition of the territory of the Commune of Ghassate.
RESULTS
500 professionalized family farms.
10 agricultural service companies.
13 actors (local authorities, CSOs, institutions, etc.) equipped for territorial development.
1 multi-stakeholder consultation framework set up.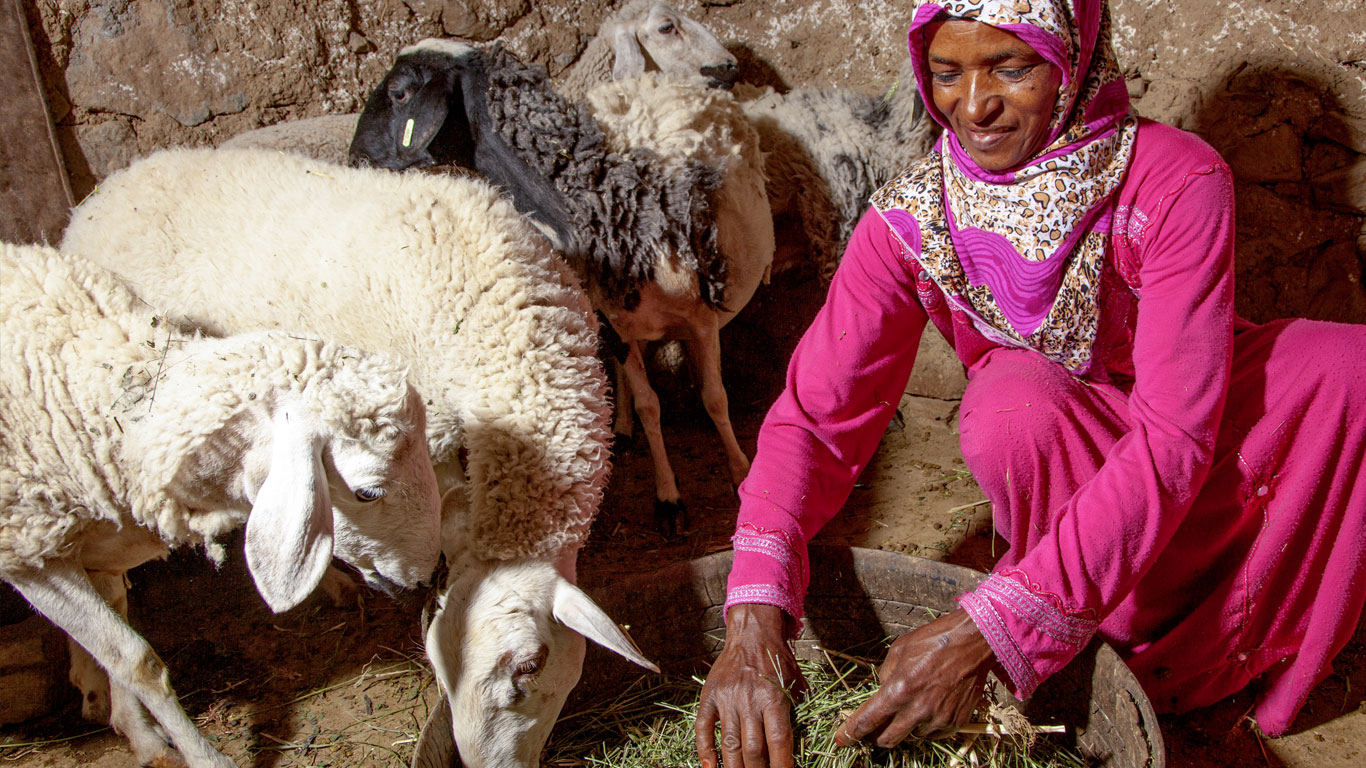 KEY INFORMATION ABOUT THE PROJECT
Period

Since 2014

Current phase: 3 years (June 2020 – May 2023)

Beneficiaries

500 VSE (Very Small Enterprise)

Budget

€ 700,000 (current phase)

Project manager

Agrisud International

Financial partners

Agence Française de Développement (AFD), Laiterie de Saint-Denis-de-l'Hôtel (LSDH), Enabel, Office Régional de Mise en Valeur Agricole Ouarzazate (ORMVAO) et autres partenaires

Operational partners

ORMVAO, Fondation Norsys