Programme:

Programme AGRITER
CONTEXT
The District of Viengkham is classified among the 47 priority districts in terms of development by the Lao government.
The traditional agricultural models of ethnic minorities are poorly adapted with overexploitation of the plots closest to the villages, a drop in soil fertility levels and increased predation on forest areas with more fertile soils.
It is in this context that Agrisud has started a project to strengthen the food security of the poorest rural households, thus paving the way for a long-term partnership with the agriculture and forestry office of the Province of Luang Prabang.
Through a global approach, including, among other things, land use planning, the strengthening of civil society and decentralized State services, as well as the protection of natural areas, the actions carried out contribute to the development of agriculture. family and environmental protection in the District.
OBJECTIVES
The project is now part of the Agriter program which aims to strengthen the dynamics carried by the actors of the territories in order to promote sustainable family farming.
It aims to:
Strengthen village communities in their capacities for territorial planning and sustainable management of agricultural and forest areas.

Support family farms in improving their activities within strengthened sectors.

Promote a sustainable and inclusive agricultural development approach through skills transfer, awareness-raising and advocacy.
RESULTS
11 villages supported in their agro-ecological transition.

500 VSEs supported in improving their agricultural and para-agricultural activities.

1,350 young beneficiaries of the environmental education program.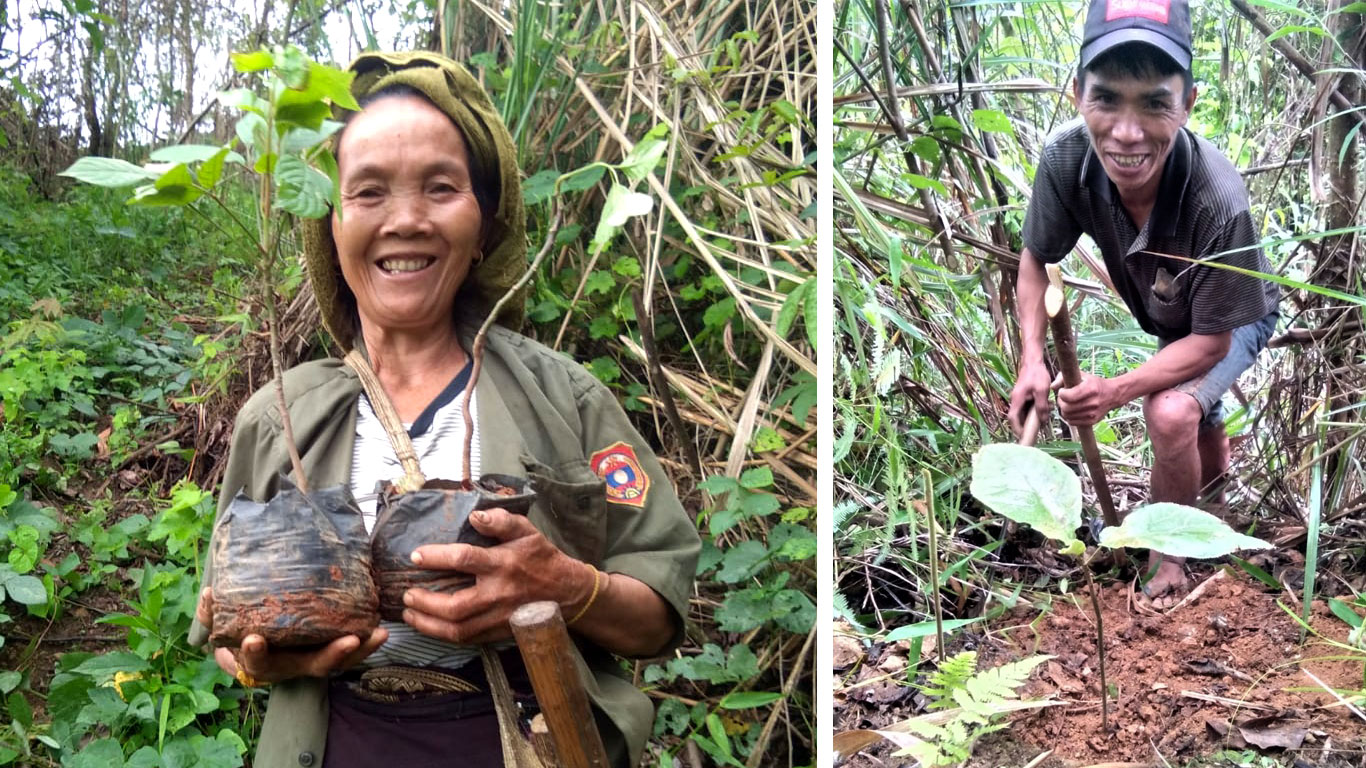 KEY INFORMATION ABOUT THE PROJECT
Period

Since 2015

Current 3-year phase (January 2021 – December 2023)

Beneficaries

500 VSE (Very Small Enterprise)

Budget

€ 380,664

Project manager

Agrisud International

Financial partners

Agence Française de Développement (AFD)

Operational partners

Green Community Development Association (GCDA), Provincial Agriculture and Forestry Office (PAFO), Union des Organisations d'Amitié de Dà Nang (DAFO), District Office of Natural Resources and Environment (DONRE), District Education Office (DEO)