Programme:

Programme AGRITER
CONTEXT
Family subsistence farming on the outskirts of Abidjan, based on cassava and field vegetables, has a commercial vocation and contributes to the food security of the economic capital. However, it is threatened: growing urbanization, declining yields, health and environmental risks linked to the overuse of phytosanitary products, insufficient support systems, etc.
Cassava is one of the main foods in Côte d'Ivoire. However, artisanal or semi-industrial processing units of cassava into attiéké (fermented cassava semolina) have poor technical and economic performance.
It is in this context that Agrisud intervenes, in partnership with the Autonomous District of Abidjan (DAA). The project is implemented in 3 villages of the DAA: Adattié, Abiaté 2 and Songon Kassemblé.
OBJECTIVES
This pilot project is part of the Agriter program which aims to strengthen the dynamics carried by the actors of the territories in order to promote sustainable family farming.
It aims to:
Design and implement sustainable agriculture projects at the territorial level, around the food and local attiéké sectors.

Supporting farms in the agro-ecological transition.

Strengthen the performance of cassava processing units into attiéké.

Develop knowledge in the territory through skills transfer, awareness and advocacy actions
RESULTS
2 territories supported in their agro-ecological transition.

182 VSEs supported in improving their agricultural activities (production and processing).

More than 400 young people trained or sensitized on the themes of sustainable agriculture.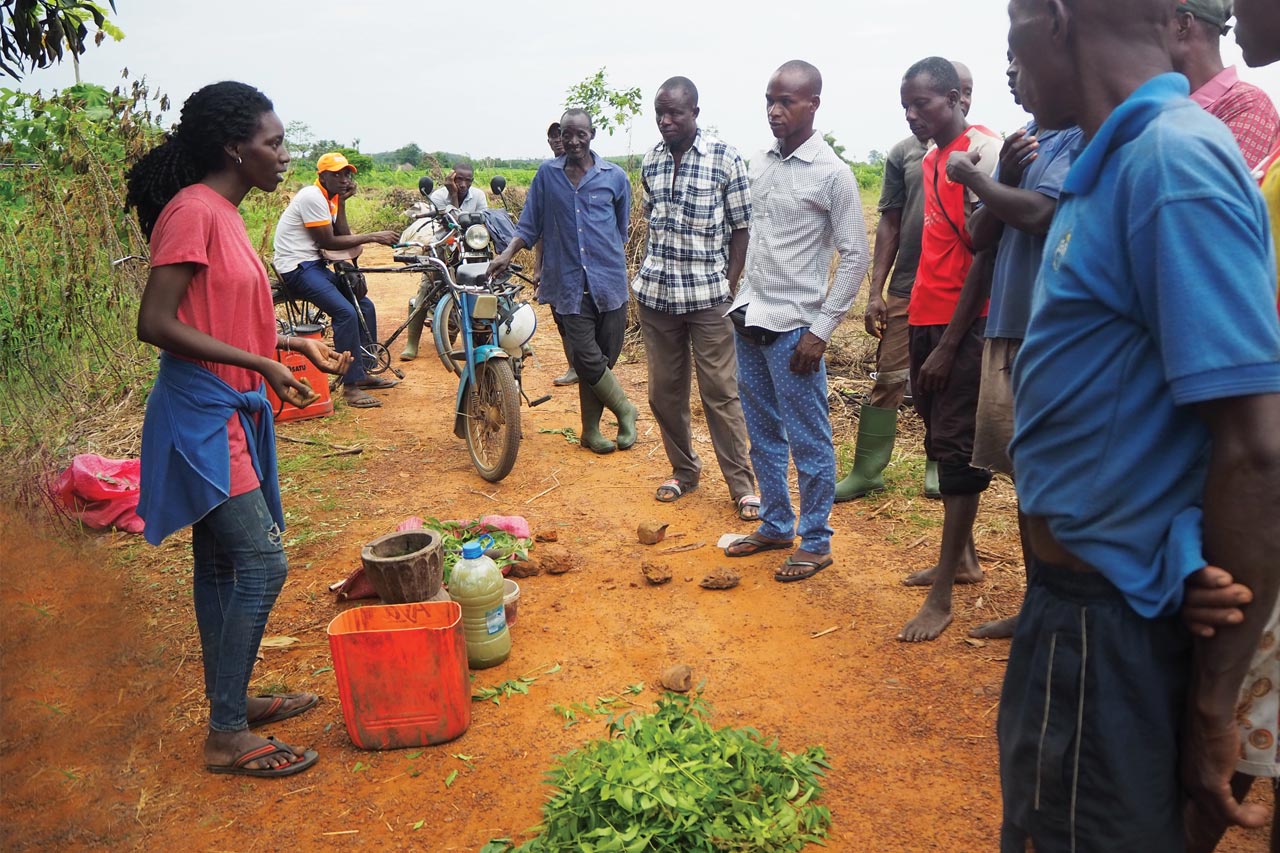 KEY INFORMATION ABOUT THE PROJECT
Period
Pilot project: 3 years (January 2021 – December 2023)
Beneficiaries

180

VSE (Very Small Enterprise)
Budget
€387,140
Project manager

Agrisud International

Financial partners

AFD, Fonds Pierre Castel, District Autonome d'Abidjan, Initiatives Sogea Satom pour l'Afrique (ISSA)

Operational partners

District Autonome d'Abidjan, Institut de Géographie Tropicale