Programme:

Programme AGRITER
CONTEXT
Haiti's economy is heavily based on very small-scale agriculture, often referred to as subsistence, and 3/4 of the rural population struggles to meet their food needs. Environmental degradation, erosion and the phenomenon of desertification lead to a decrease in agricultural production... regularly affected by severe climatic events.
Added to this is the failure of successive governments to establish political stability, which has led Haiti - with its already weakened economy - into an even more alarming situation. All of the country's economic indicators are red. And extreme poverty is in full swing.
In this context, and to improve the living conditions of families, Agrisud and its local partner rely on the strengthening of grassroots rural communities through agro-ecology and the structuring of sectors.
OBJECTIVES AND SOLUTIONS PROVIDED
Strengthen the agri-environmental and socio-economic dynamics carried by grassroots communities in order to promote sustainable family farming.

Promote the local agricultural development approach through awareness-raising and skills transfer actions.
More specificly :
Support and federate the actors to identify and implement actions aimed at creating a political, physical and economic framework favorable to the agro-ecological transition of the territories.

Supporting farms (400) and actors in the sectors - upstream and downstream of production - in the agro-ecological transition.
Promote a sustainable and inclusive agricultural development approach with PADED through skills transfer, awareness and advocacy actions.
RESULTS
400 family farms supported.

13 grassroots community organizations strengthened.

1 network of operational master farmers for the benefit of 1,800 family farms.

1 PADED agro-ecological platform strengthened in its capacity to raise awareness and advocate for agro-ecological transition.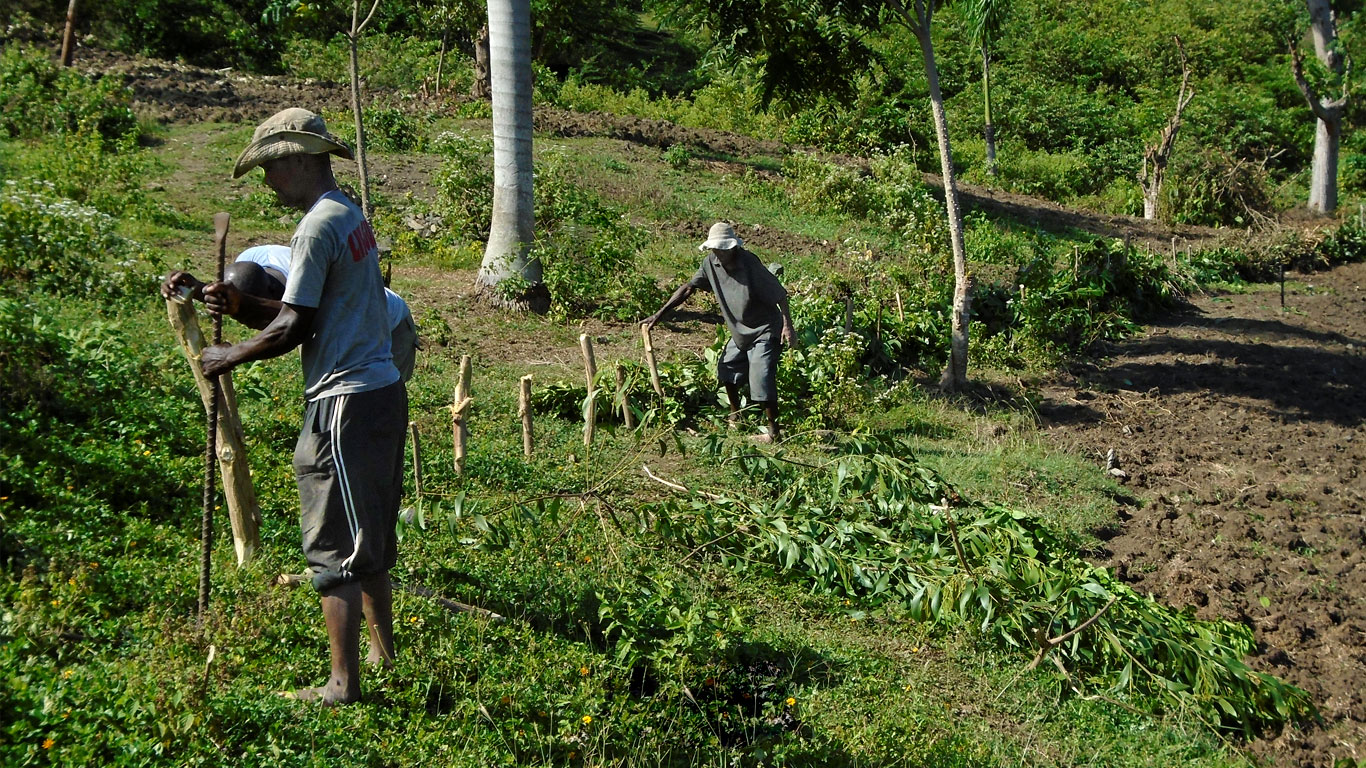 KEY INFORMATION ABOUT THE PROJECT
| | |
| --- | --- |
| Period | 3 years (January 2021 – December 2023) |
| Beneficiaries | 400 VSE (Very Small Enterprise) |
| Budget | €390,000 |
| Project manager | Agrisud International |
| Financial partners | AFD, Région Nouvelle-Aquitaine, Misereor |
| Operational partners | GRADIMIRH, les Communes |