Promoting young entrepreneurs in rural areas through the creation of economic activities in Morocco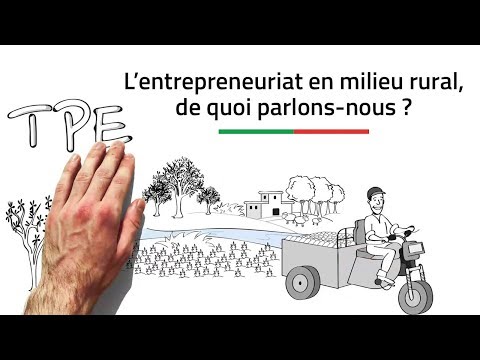 Agrisud and its partners, the Norsys Foundation and ORMVAO, jointly led the Entrepreneurial initiatives program of Agricultural Services (INES). Initiated by the Nouvelle-Aquitaine Region, this project also received support from MASEN (Moroccan Agency for Sustainable Energy).
The goal was to create both service activities that benefit farms in Ghassate (Morocco) and jobs for rural youth.
Entrepreneurship and its opportunities
During the 18 months of the project, around ten young entrepreneurs have been supported in the creation of their business. Most of these new activities are Buy & Sell services of agricultural products (vegetables, eggs, dried fruit, etc.) which benefit 85 family farms. This, in turn, leads to the development of short supply chains to meet demands of the local market.
Thus, Mohamed and Saïd have started their activity of buying-selling irises and dry fruits since august 2016. In 7 months, they sold 4.9 tons of dried fruits for a turnover of 118,500 MAD (approximately 10,600 euros).
As for the company created by Soumyia, Aziz, Omar, Tayeb and Mohamed, it signed a 3-year contract with MASEN (the Moroccan agency in charge of sustainable energy) to set up and maintain an organic protection for the soils (plantations) around the solar power plant of Ouarzazate.
Thanks to the INES project, they created their own business opportunities which balance complementary incomes and services for people living from agriculture in the area.
Action-oriented support
To better support these young entrepreneurs, Agrisud and its partners have set up an action-training course tailored to their needs and context.
First, an assessment of the entrepreneurial potential of each candidate based on their original situation was carried out with the involvement of the CCISDT (Chamber of Commerce, Industry and Services of the Drâa Tafilalet Region). This led to the development and implementation of a training program adapted to the different profiles, the intended activities and the duration of the project.
Secondly, entrepreneurs were supported in the implementation of their activities: identification / validation of technical and economic potential, legal status choice, material and equipment support, integration into their new professional environment
(paperwork, exchanges / workshops with economic or technical operators).
The INES project made it possible to work with young people in rural areas on new economic dynamics. The coaching process has enabled the start of 5 activities and is continuing under the project: Sustainable enhancement of the farming sector performances (phase 2)  – Ghassate (2017-2020) with the support of MASEN, Acwa Power and the AFD.
Finally, new entrepreneurial initiatives are emerging in other douars (villages), suggesting an extension of the development dynamics for this region.